"I get to know the people I work with, look at their homes and imagine what they might be."
Ann, a mother of three, lives on an island in Essex with her husband, children and Teddy the dog. Enjoying long walks along the beach and getting out on the water in the summer, Ann makes the most of her surroundings.
With a background in property, full-time interior design has always been Ann's goal. With her children now older she set up on her own doing what she loves.
"My first ever job was organising show homes and selling new properties, it was then I knew what I wanted to do. My children were young and I suppose I wasn't quite brave enough to turn my passion into my career."
After 15 years in property Ann started to venture towards her dream and started designing rooms whilst running courses teaching up-cycling and paint techniques.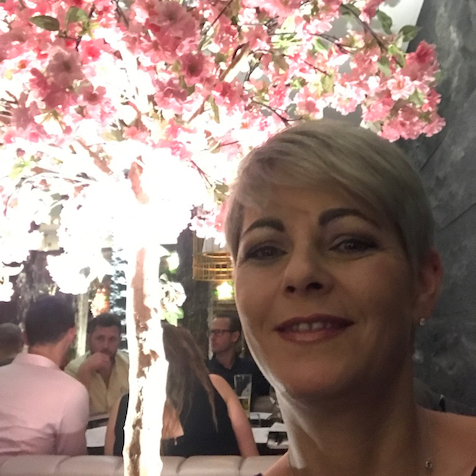 What inspired you to become a designer?
It started when I was little girl – wallpapering my dolls house! I have always loved designing my own houses and helping friends – when my children were old enough I decided it was time to do what I love full time
How would you describe your personal style?
I love a contemporary look but also have a keen heart for traditional styles, I love exploring and working with most styles. In my own home I am a bit of a minimalist, I'm not good with clutter!
How do you balance client tastes with your own?
I always take the approach that each project is as individual as the client. I want to create something unique and special to them. I listen carefully to their needs and ensure that their scheme reflects their personality and tastes. I feel it's really important to set my own style preferences aside and design a scheme that's right for them.
Do you offer an advice only service?
Yes. I'm happy to offer an advisory service and leave the client with a 'to do' list. Most of my clients choose for me to project manage at some level but I'm happy to provide advice to clients who may not require the full package and just need design direction.
What inspires you?
I am continually inspired by good design, whether it's floral display in a shop, a poster advertisement or natural beauty. Anything that ignites an emotional response excites me. I am always photographing anything I find interesting and taking notes. It may be beautiful architecture, a stunning garden or the beach after a spring tide. I love helping my clients create amazing spaces that work for them and they enjoy.
Are most of your projects based in Essex?
Currently we have projects in and around Essex, Suffolk and Norfolk. I am always happy to discuss projects further afield.
How long does it take to design and complete and interior scheme?
It completely depends on the type of project. A full house renovation design and implementation could take up to 12 months, however, a single room refresh can be completed to suit the time frame of the client – I've completed one in three days because of tight deadlines!
Can I take a look at some of your design work?
Sure! Some of my recent projects can be seen within my portfolio, I can also send you some more and put you in contact with some of my previous clients should you wish.