It's back. Did you see it?…
The show we've all been longing to come back to our screens. 
Yes, you've got it, Changing Rooms starring Laurence Llewelyn-Bowen... A desired taste, I know, but I still love his way of thinking and his concepts as they are so different and whacky. 
Having said that they are a bit elaborate and haven't really changed from the old series… even down to his leather pants!
It all kicked off in Swansea where two households wanted very different things…. They're still talking, so they must've loved it. 
Laurence even went against the brief and included pink in the scheme for one of the lounges. Pushing his clients outside of their comfort zones.
You'll find this with me…having said that you still need to live there and love it and I totally get that.
It's not just about how things look though, and as much as I love Laurence, I don't always see his schemes as practical for the homeowner. 
If you didn't see the first programme of the new series…he put a swing in the middle of the room! It suited the "party" brief but wasn't very practical for day to day living. I'd look at how you use your home, the functions of each room and develop a scheme that suits your lifestyle and needs... No point in adding something for the sake of it!
The real hair wigs displayed as art was a bit "spooky" for me and an image of Lawrence on the back of the door was a definite no for me! but it made good TV.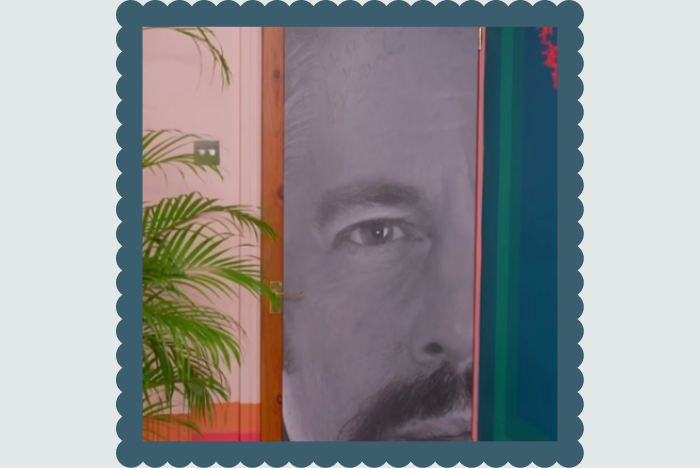 All said and done, this is a great programme for ideas. My favourite part the programme was how Lawrence used two different types of flooring, one bordering the room and one going through the middle, and then up through the TV display and the use of timber architrave to disguise a radiator. As Laurence said, "We're going into an era where maximalism has gone mad."
As quoted by the Times!
"If you like Laurence…in his leather pants he's returning to Panto this year as a Vilain He's joined by vegan creatives and founders of the design brand 2LG Studios Jordan Cluroe and Russell Whitehead. In place of the show's former carpenter, "Handy" Andy Kane, is the delightful Tibby Singh, and the presenter is Anna Richardson."
When it comes to your home will you be daring and bold, play safe or ask an expert.
Needing advice on your project then we're here to help with tips, free downloads or take a look at our services.